Visit our Bundles page here to see the selection of Bundles currently available.
When on a bundle builder, you can toggle between shopping Man or Woman. This will change the selection of product available to purchase. Once this is chosen, you can then start selecting the first item of the bundle. In the below image, 'Jersey' is the first product to be chosen. You can browse different items, swipe through the product imagery, see the product description and sizes available. When you have chosen the first item, select the size you would like to purchase and click 'select'. This will add the item to the bundle.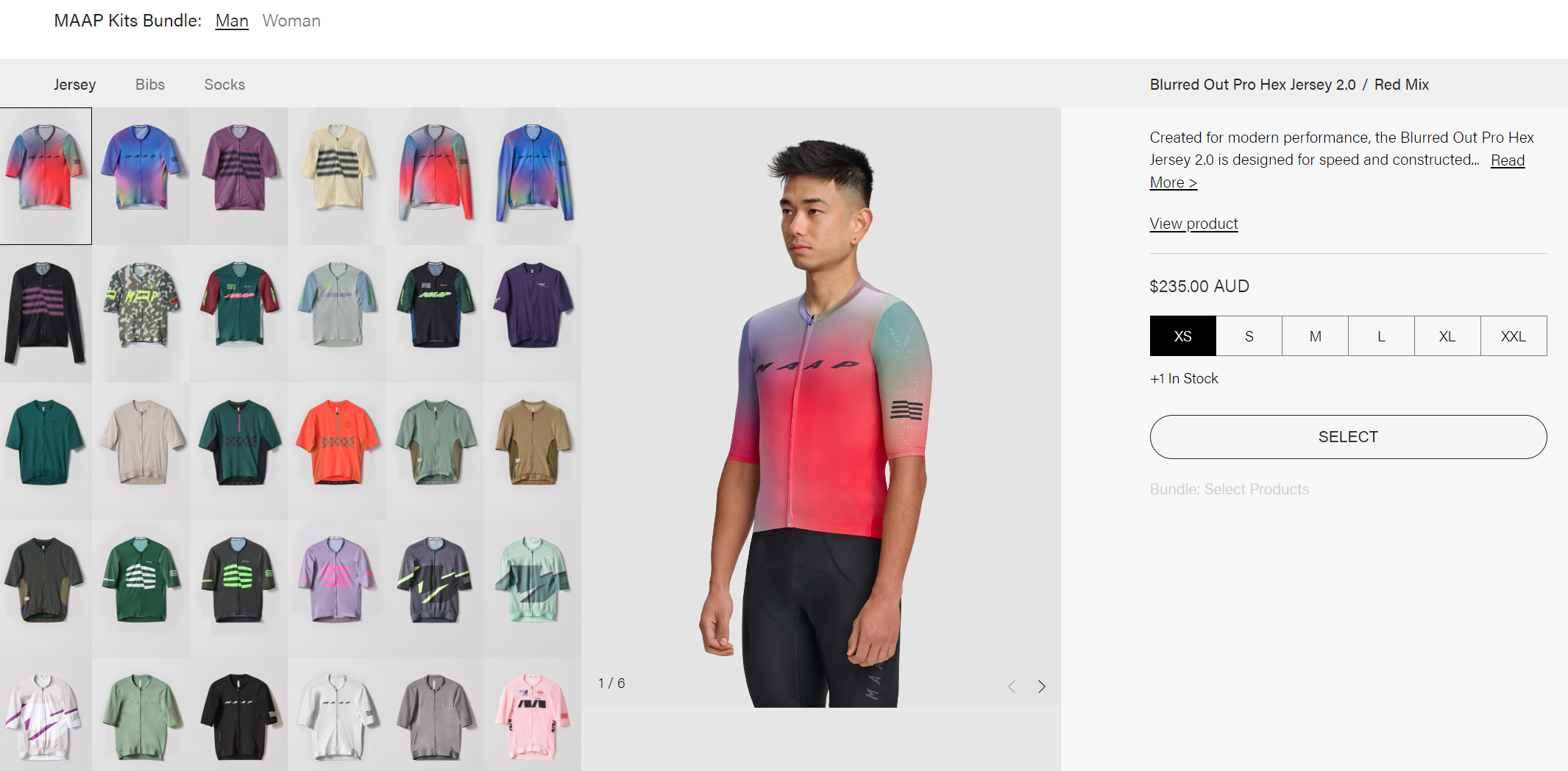 You will know the item has been selected successfully when a dot appears next to the product title. You will then be taken to the next item to choose. Continue this process until all items you would like to bundle have been selected.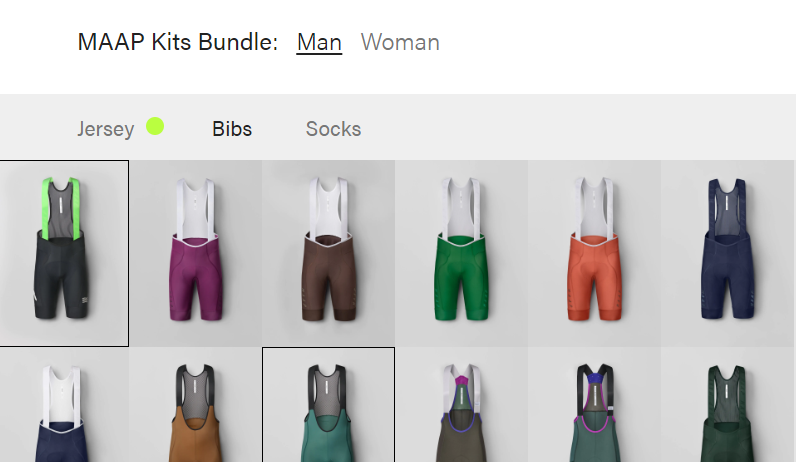 Click 'Add Bundle To Cart' to complete the bundle process. This will take all bundled items to your cart to purchase.

Within the cart, you can see the original price and the bundled price and the discount that you will receive.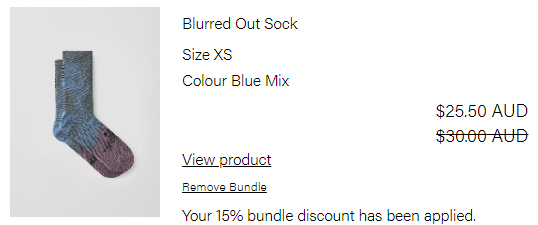 Checkout to complete your purchase.