MAAP Kits is a program designed to ensure everyone has the opportunity to get in a full kit. Simply enter a Bib, Jersey and a pair of Socks from our full-priced rage into the shopping cart, and the website will automatically apply a 15% discount to these items for you.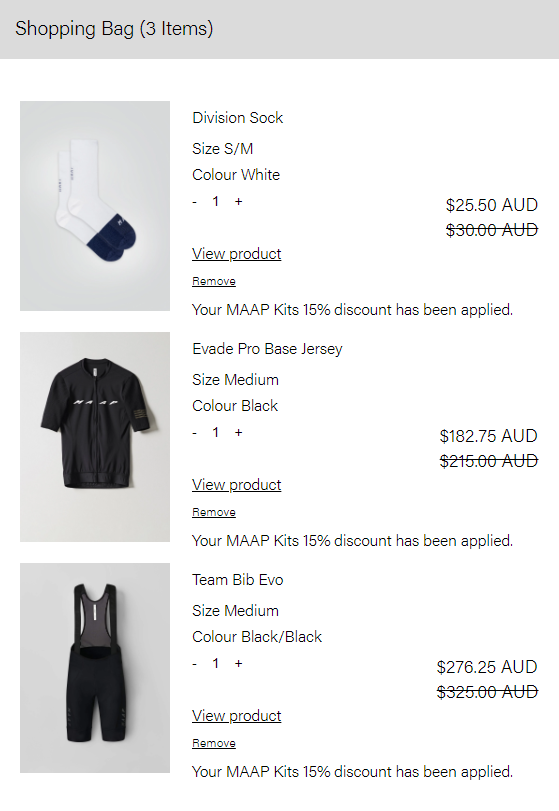 Please note, unfortunately, the MAAP Kits discount cannot be used in conjunction with any other promotional offers or discount codes or be applied to sale items, accessories or outerwear, including, but not limited to Jackets, Vest or Warmers.
If you have any questions, please click here to reach out to our customer service team.